COVID-19 Doctor Wellbeing Study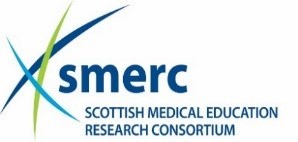 COVID-19 Doctor Wellbeing Study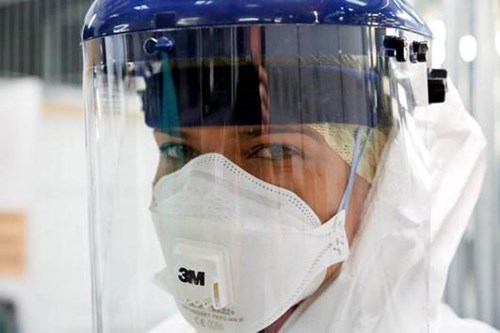 Source: Simon Davis/DF»
SMERC is currently involved in a COVID-19 research study which aims to develop evidence-based interventions to support doctors' wellbeing and promote resilience during COVID-19 related transitions (and beyond).  The research is a collaboration between medical schools at the Universities of Aberdeen, Dundee, Edinburgh, Glasgow, and St Andrews and NHS Education for Scotland (NES) and is funded by the Scottish Government through the Chief Scientists Office (CSO). 
 » CSO Project Map (pptx)
What we have done
Workstream 1 -  a scoping review of the literature 
Previous research has revealed the negative effect of pandemics on healthcare workers wellbeing, including increased exposure to harm, vulnerability, uncertainty, anxiety, distress, depression and disrupted sleep. The purpose of this scoping review was to search for pre-existing interventions to support doctors during pandemics.   As the review progressed, it became evident that the existing literature relating to interventions for doctors during pandemics either didn't exist or was very small. It was therefore decided to broaden the study population to HCWs and look beyond pandemics to other crises including natural disasters. 
The academic literature contains no interventions for the wellbeing of doctors during a pandemic. 13 interventions were found relating to interventions for the wellbeing of HCWs during a crisis. These were prospective and descriptive studies. These were judged to be of poor quality and not appropriate to base intervention development upon
Workstream 2 – data collection
We have recruited over 120 doctors and in total, we have interviewed 100 people across all grades: FiY: Foundation Doctors: Trainees at all levels; Consultants; GP's and Retired/returning doctors.  The participants have come from every Health Board in Scotland and have a geographical diversity.  A major achievement.   In addition, as part of our longitudinal study, 66 participants have provided audio-diaries since July.  A significant amount of data.  We are now in the process of doing 2nd interviews with all our participants. 
Initial coding and analysis of the transcripts has been done.  We have identified key areas relating to doctors' wellbeing and resilience during COVID-19-related transitions and beyond.   As the pandemic seems to be continuing and with the advent of winter pressures, the "and beyond" will become even more important.
Workstream 3 – intervention development and intervention
The key themes for this study are considering the psychological, physical, social and cultural domains.  As this project has a short timeline, we could only consider a few interventions – we had many more ideas!  To help with our prioritisation, we conducted two expert panel workshops over the summer period and undertaken multiple prioritisation exercises within the multi-disciplinary research team.  The resultant intervention ideas centre on promoting the acceptability of accessing psychological support.  Accordingly, the research team have been working on generating and progressing ideas for interventions to meet this aim.     
Currently we are actively taking forward five interventions:
We are identifying ways that we can contribute to the PRoMIS National Wellbeing Hub for people working in Health and Social Care (www.promis.scot) in order to improve doctors' ability to access both informal and formal psychological support to improve wellbeing, as well the acceptability of accessing such support.
 Composite narrative animations
We are developing five animations aiming to enhance the acceptability of doctors seeking formal and informal psychological support.  The animations display narrative stories generated from composites of data collected from doctors across all Scottish NHS boards.  This ensures that they are credible and highlight authentic experiences.  One animation will be derived from data from each of the following: GPs, Foundation doctors, early year specialty trainees, later years specialty trainees, and consultants.  We are engaging a professional animation company to design these narratives.
We are identifying hospitals that have removed Rest & Relaxation (R&R) spaces which had been introduced at the beginning of the pandemic and asking them to consider reintroducing those spaces.  We will then evaluate the impact of this on doctors accessing informal and informal psychological support to improve wellbeing.
 Informal in-person support
We are developing a model of in-person support to provide doctors with access to informal psychological support to improve wellbeing.  We are proposing to involve retired trained doctors and psychologists on a voluntary basis to provide this wellbeing support to doctors within a R&R space.  We have identified the Care Space model as a standardised, short approach for training that retired doctors and psychologists can utilise to provide face-to-face or online wellbeing support to groups.  Informal one-to-one support, active signposting to wellbeing resources, and referral to formal psychological support will also be offered.
We are collaborating with 'Trickle' – a real-time employee engagement and wellbeing platform to develop a downloadable application that takes a proactive approach to supporting and valuing NHS staff. 
In addition, we are considering how we translate all our evidence into a report of some form to disseminate to key stakeholders including senior manager in NHS Boards to ensure that the voices we have heard, are being heard by them, and therefore influence the future culture of the organisation and support for the staff. 
 Workstream 4
We are currently interviewing our participants for a 2nd time and as part of the interview are asking their views on our interventions.  We are also evaluating the process that we have used to develop this project within the short timeframe.
Dissemination of results
We are in the process of writing a report for the CSO, our funder.
We will be disseminating our results in a number of ways including reports, videos, infographics, publications, website and social media.
The future
We are currently exploring further funding opportunities to continue this work.  In particular we are keen to re-interview all the participants next March, a year on from lockdown to explore how the four domains: physical, social, cultural and psychological have impacted on them as an individual, in their work place and at home. 
We will continue to implement the interventions and evaluate them in the long term.  It would be great if we could also develop some new ones to look at other areas.
Contact details
 Follow our progress on this website and on our Twitter account @scotdrswb
Please feel free to contact the Principal Investigator of the project, Dr Kim Walker (kim.walker@abdn.ac.uk), if you have any questions or would like to request further details of the study. 
 Many thanks again to all our participants and to those who expressed interest in the study. 
This page was last updated on: 08.10.2020 at 08.47