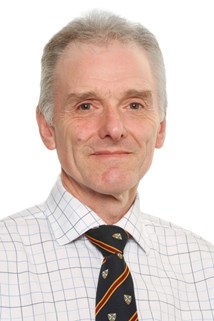 Prof Peter Johnston
SMERC Project Board Interim Director and Depute Postgraduate Dean (Scotland Deanery, North Region)
Telephone:
Email: peter.johnston@abdn.ac.uk
Biography
He is the Director of Medical Education Research in the Scotland Deanery and is a member of the UKMED Research Group.  He is a Director on the Board of the Association for the Study of Medical Education (ASME). He has roles in the Centre for Healthcare Education Research and Innovation (CHERI).  Peter is a member of the GMC Curriculum Advisory Group and Quality Scrutiny Group.  He is also involved in curriculum redesign at the Royal College of Pathologists.
An Aberdeen graduate and trainee, he has a long commitment to undergraduate and postgraduate medical education. He has coordinated and innovated in undergraduate teaching, including the final year elective, over many years. As an associate dean, he currently oversees diagnostics specialties, obstetrics and gynaecology and trauma and orthopaedics. He chairs the Scottish Diagnostics Specialty Training Board and is the associate dean coordinating research in the NES Medical Directorate and had leadership roles in the Scottish Medical Education Research Consortium between NES and the five Scottish Medical Schools. Dr Johnston has led quality management and performance reviews for NES, the Royal College of Pathologists and the GMC and has participated in undergraduate and postgraduate curricular review and development. He has been a member of the GMC Curriculum Advisory Group since 2012 and represents that Group on the GMC Quality Scrutiny Group.
In recent years, he has extended his educational interest to pedagogic research, particularly in the area of medical careers decision making. Current additional projects explore issues related to educational culture and human factors in diagnostics.