Trainer Workshop
In light of the current situation around COVID-19, the NES executive team have taken the decision to cancel all courses and events up to the end of July. 
If you are already booked on a course which carried a fee, this will be refunded back onto the payment card used.
Updates will be posted as and when the situation changes.
*******************************************************************************************************************************************************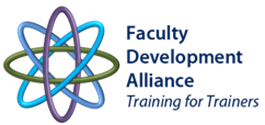 Target Audience
The one-day, entry-level workshop is aimed at those consultants who are about to undertake an educational role and covers the fundamentals of both Clinical and Educational Supervision.  

It is also a prerequisite for all GP ESs wishing to move into a training role within their practice, prior to undertaking the Scottish Prospective Educational Supervisor Course (SPESC).
This course is suitable for initial recognition as a trainer only.  It is not suitable for those seeking to be re-recognised and will not be accepted as evidence for re-recognition purposes.
Course Content
Topics covered within a small group setting include:

-  Departmental induction
-  Appraisal meetings
-  Giving effective feedback
-  Formative assessment
-  Supervisor's Report
Course Costs - There is no cost for attending this course
Please note: We request that anyone attending these courses not be on call and ensure mobile phones & devices are switched off for the duration of the course
Course Dates
| | | | |
| --- | --- | --- | --- |
|  Date |  Time |  Venue |  Availability |
|  Thursday, 2 April 2020 |  09.30 - 16.30  |  Central Quay, Glasgow | CANCELLED |
|  Tuesday, 26 May 2020 |  09.30 - 16.30 |  Aberdeen Royal Infirmary, Aberdeen | CANCELLED |
Please note that you do not have to complete Trainer Workshop if you have recently completed the Pre-CCT Trainer Workshop.
Places can only be booked through the FDA IT Platform, by creating an account and accessing 'entry level resources'.  If a course is fully booked, you would still be able to add yourself onto the waiting list. Please note that some smartphone browsers may not support this site.  For more information please contact the admin team at fda.admin@nes.scot.nhs.uk or call 01382 496638.