Supporting Trainees with Difficulties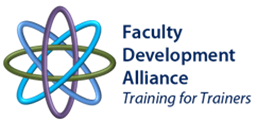 In light of the current situation around COVID-19, the NES executive team have taken the decision to cancel all courses and events up to the end of July. 
If you are already booked on a course which carried a fee, this will be refunded back onto the payment card used.
Updates will be posted as and when the situation changes.
*************************************************************************************************************************
Target Audience
Educational Supervisors, Foundation Programme Directors, Training Programme Directors, General Practitioners and Directors of Medical Education who are involved in the management of trainee doctors experiencing difficulties
Course Content
Introduction to the Operational Guide
Influences on Performance
Early Warning Signs
Meeting the Trainee
Management of Misconduct
Management of Poor Performance
Management of Ill Health
All bookings are made through via your account on the FDA Platform.   PLEASE NOTE:  If you are a Public Health user, please email the administrator on fda.admin@nes.scot.nhs.uk
Course Cost
Under review
Cancellations and Refunds: Please note that full automated refund can be generated from the Portal for cancellations up to 4 weeks prior to the course.  Within 4 weeks of the course date, refunds may be given in exceptional circumstances only or your place may be transferred to another course if there is availability.  Please note that if you have previously cancelled a course within 4 weeks of the original course date and are reallocated a place on another course by the FDA Team, which you then cancel, no refund will normally be offered.
New Courses for 2019/2020
Available for booking NOW
 Date                                                            

 Time                                       

 Venue                                 

                                 

 
 
 
 
Thursday 16th April 2020

08:45 - 16:30

 Glasgow NES Central Quay
COURSE CANCELLED !!!    COVID-19
Wednesday 29th April 2020

08:45 - 16:30

 Edinburgh NES Westport
COURSE CANCELLED !!!    COVID-19
Wednesday 27th May 2020

08:45 - 16:30

 Inverness CfHS
COURSE CANCELLED !!!    COVID-19
Thursday 11th June 2020

08:45 - 16:30

 Glasgow NES Central Quay
COURSE CANCELLED !!!    COVID-19
 Thursday 3rd September 2020

08:45 - 16:30

 Edinburgh NES Westport

Available for booking NOW

 Tuesday 6th October 2020

08:45 - 16:30

 Glasgow NES Central Quay
Course now full
 Tuesday 10th November 2020

08:45 - 16:30

 Dundee Dental Education Centre

Available for booking NOW

Thursday 3rd December 2020

08:45 - 16:30

Hilton Doubletree Aberdeen

3 places left for booking

Wednesday 13th January 2021

08:45 - 16:30

 Dundee Dental Education Centre

Available for booking NOW

 Thursday 11th February 2021
08:45 - 16:30
 Forest Grove House Aberdeen
 

Available for booking NOW