Leadership in Training
In light of the current situation around COVID-19, the NES executive team have taken the decision to cancel all courses and events up to the end of July. 
If you are already booked on a course which carried a fee, this will be refunded back onto the payment card used.
Updates will be posted as and when the situation changes.
********************************************************************************************************************************************************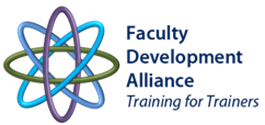 The workshop focuses on the learning environment, encouraging trainers to reflect on the learning environment where they work and consider if it is conducive to training; where they might influence change; and how they might in future be more proactive in the review of the training delivery. 

Aim:
Aimed at experienced trainers (5yr+), this workshop will examine the environment in which training is delivered and explore ways in which it may be enhanced.
1) Address challenges of delivering high-quality training which meets growing curriculum requirements in an increasingly pressured clinical environment.
2)  Understand the ways in which the workplace culture and learning environment can influence training delivery.
3) Become familiar with the attributes required for effective leadership within the educational context.
Course Costs
There is a charge of £150 for this course. Please be aware that course costs are currently under review and may be liable to change.
Course Dates 
| | | | |
| --- | --- | --- | --- |
|  Date |  Time |  Venue |  Availability |
|  Tuesday 10 March 2020 |  09:00 - 16:30 | Dundee Dental Hospital, Dundee  | CANCELLED |
Bookings: Places can only be booked through the FDA IT Platform, by creating an account and accessing 'Resources for Experienced Trainers'.  Please note that some smartphone browsers may not support this site.  For more information please contact the admin team at fda.admin@nes.scot.nhs.uk
Cancellations and Refunds: Please note that full automated refund can be generated from the Portal for cancellations up to 4 weeks prior to the course.  Within 4 weeks of the course date, refunds may be given in exceptional circumstances only or your place may be transferred to another course if there is availability.  Please note that if you have previously cancelled a course within 4 weeks of the original course date and are reallocated a place on another course by the FDA Team, which you then cancel, no refund will normally be offered.