Scottish Prospective Educational Supervisor Course (SPESC)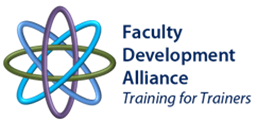 Aims and objectives
Whilst Covid restrictions remain we are committed to ensuring that a pathway remains in place for new Educational Supervisors to be trained. The SPESC team have therefore put together an online course.
SPESC is the only route by which Scottish GPs can make a move into training within their practice.  The Faculty Development Alliance (FDA) have developed this course specifically for GP Educational Supervisors.
SPESC demands a significant time commitment on the part of participants.  Successful applicants will not only have strong time management and planning skills but also be highly motivated to manage their own learning.
Learning outcomes
Eligibility criteria can be found below, and the learning outcomes will also remain the same. Delegates will continue to learn as part of a small group, facilitated by experienced SPESC facilitators, but will use Microsoft Teams for the workshops, supported by pre-module learning to introduce the topic and set some tasks to be considered / discussed at the workshop.
Further information about the course content and structure can be found below.
Target audience & eligibility
Please note some of the criteria has changed for the 2021/2022 cohorts.
To be accepted onto SPESC, applicants must first meet all of the following eligibility criteria: -
MRCGP qualification or equivalent postgraduate GP qualification (e.g. Membership of Irish College of GPs)  
Minimum two years post CCT at date of SPESC application 
Working in the practice in which they plan to be an ES for at least one year 
Holding a substantive post within the practice, but not necessarily as a partner
Working a minimum of four GP sessions per week
Commitment to become an Educational Supervisor and use the skills acquired
Must be working without GMC warnings or undertakings - application may be made once these are lifted subject to approval by the Assistant Director.
Support from their practice colleagues to becoming an Educational Supervisor
Have attended an FDA Trainer Workshop – Delegates sent a link to a new TW online Module after booking onto SPESC and must complete this before starting the SPESC modules.
Have completed a satisfactory Consultation Peer Review - due to COVID delegates who have submitted but not yet received feedback can apply for SPESC - pending feedback. 
Have been approved and recommended for funding by their regional office and local TPD
Application process
SPESC normally runs 2 cohorts annually.  Once you have met the eligibility criteria above, you should send your completed funding application form to your Regional Office. Your funding will then be confirmed and you can then book onto the next available cohort through the FDA Platform.
Cost
There are 2 payments that SPESC participants have to make.  Other funding is met at regional level.
£200 course fee.
£175 consultation peer review fee - Final Submission for Peer Review is 1st August 2022
Cancellations and Refunds: Please note that full automated refund can be generated from the Portal for cancellations up to 4 weeks prior to the course.  Within 4 weeks of the course date, refunds may be given in exceptional circumstances only.
Course dates
  Date

 Time
 Venue
   Availability
15/09/2022 - Module 1

 09:00 - 16:30

 MS Teams
By Invitation Only 
20/10/2022 - Module 2

 09:00 - 16:30

 MS Teams

By Invitation Only 

01/12/2022 - Module 3

 09:00 - 16:30

 

MS Teams

By Invitation Only 

 
 
 
 
Register & book
Places can be booked via the Portal - www.portal.scot.nhs.uk
Candidates must be available for all modules, each of which will be timetabled for a whole day, although specific timings will be decided by the group(s).
Please ensure both The Knowledge Network and the NES Portal have your most up to date details, using the same contact email address for both.  
Technical guidance
All delegates must be able to use Microsoft Teams.  Full participation and engagement will be expected throughout the course.
It is the delegate's responsibility to ensure they can access the workshop appropriately and have sufficient connection speed to participate.  NES reserves the right to remove anyone from a course if they are unable to fully participate.
Further information
Further information about SPESC may be obtained from your local Training Programme Director or Assistant Director. 
Links to useful information
Equality & Diversity - ACAS
Enquiries
Please contact us at fda.admin@nes.scot.nhs.uk. 
This page was last updated on: 05.07.2022 at 14.08