Experienced GP Educational Supervisor Workshop (EESW)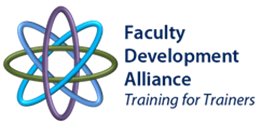 The EESW runs in small groups over two 2-day modules with attendees committing to all four days, and is for those who have at least 5 years' experience as a GP Educational Supervisor. The workshop offers an excellent opportunity to network with GP Educational Supervisors from across Scotland.
The aim is for you to develop your expertise in teaching and learning and be re-energised for the educational work you do. The Workshop Resource Book provides a theoretical underpinning for the small group nature of the workshop. The learning is experiential, i.e. learning by doing. Group Facilitators work with you to explore solutions to the educational issues and problems you bring along with you.
The experienced GP Facilitators are: Dave Shackles (East), Ali Sneddon (South East), Rhona McMillan (West), Phil Gordon (West) and Rod Sampson (North)
Eligibility
In order to participate in EESW, applicants must be at least five years since their first approval as GP ES and receive approval to attend from their Regional Assistant Director.
Costs
Attendance fee of £400 includes all accommodation and resources for the four day workshop comprising two 2-day Modules. EESW Participants have to make one course fee payment of £400.
EESW runs once annually, and is a four day workshop made up of two 2-day modules, with places for 32 participants. If you are at least five years since your first approval as a GP ES and wish to participate, you should seek approval to attend from your Regional Assistant Director send your completed application form to your Regional Office. Once your approval has been confirmed you can then book onto the workshop through the FDA Platform.
Please ensure both The Knowledge Network and the NES Portal have your most up to date details, using the same contact email address for both.  
Cancellations and Refunds: Please note that full automated refund can be generated from the Portal for cancellations up to 4 weeks prior to the course.  Within 4 weeks of the course date, refunds may be given in exceptional circumstances only.
Further Information
Further information about EESW can be obtained from your local Training Programme Director and from fda.admin@nes.scot.nhs.uk
2020 Dates:
Module 1 - 16th/17th January 2020
Module 2 - 19th/20th March 2020
Venue - Doubletree by Hilton, Kingsway, Dundee
COURSE CANCELLED DUE TO COVID-19 CONCERNS
This page was last updated on: 21.06.2022 at 13.27