Fatal Accident Inquiry (FAI)
NHS Education for Scotland has produced an educational resource to support health and care staff involved either directly or indirectly in Fatal Accident Inquiry.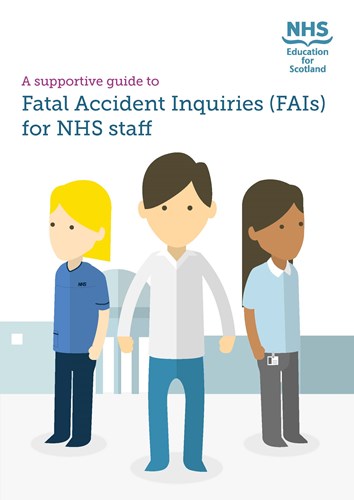 This is available on the Support Around Death website and also by clicking on this image. If you would like more information on this resource please contact supportarounddeath@nes.scot.nhs.uk 
This short animated educational film also may be of relevance to doctors who wish to learn more about the processes which follow a sudden or unexplained death, including FAI - click on the image below to play. A transcript and additional resources to accompany this film can be found on the Support Around Death website.